Can any of the Aquascape lights be used in saltwater applications?
Aquascape LED lights are only designed and tested for fresh water applications, and above-water installations within landscaping. We do not recommend using our lighting for anything other than what they're designed for.
Are your lights fully-submersible?
Yes, all of our lights are fully-submersible and designed for use not only in the pond, but in the landscape environment as well. A gravel stand and stake are included for either use.
Will the photocell work under shady conditions?
No, the photocell will not work under conditions where not enough light is present. You should have the transformer/photocell away from any shady location, such as under a thick bush or on a deck with low sunlight conditions.
Comparison Chart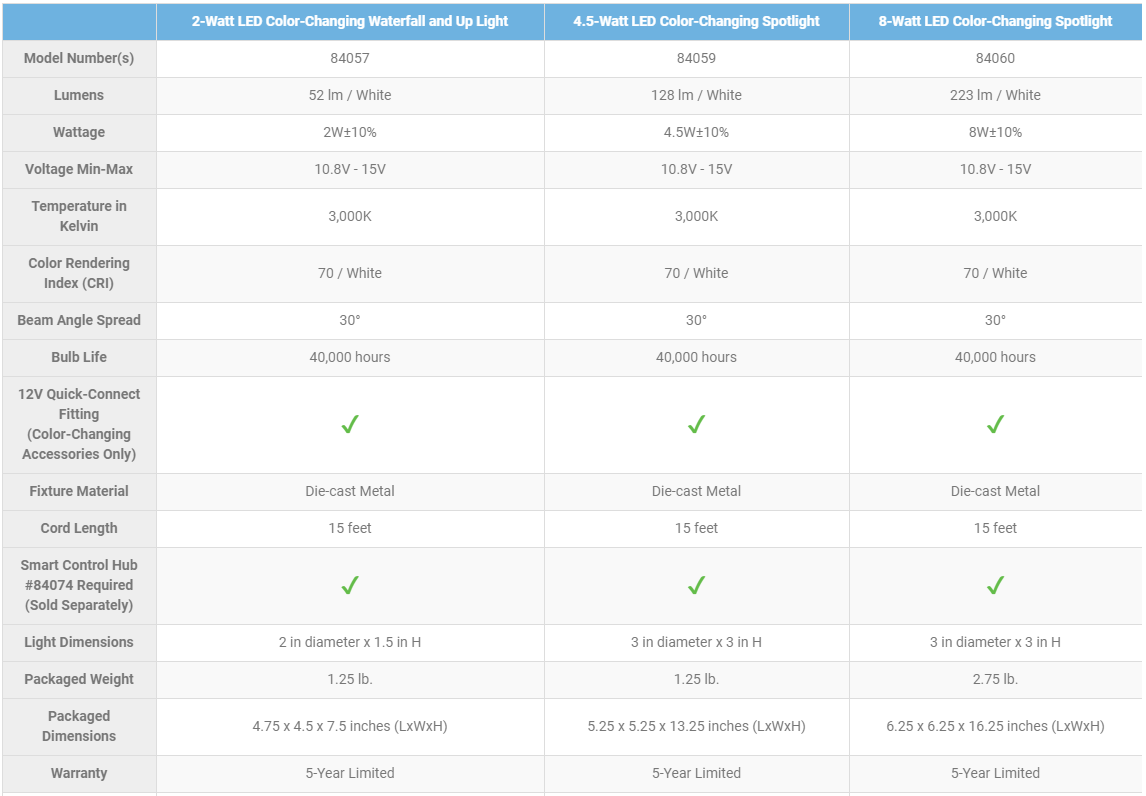 Wiring Diagram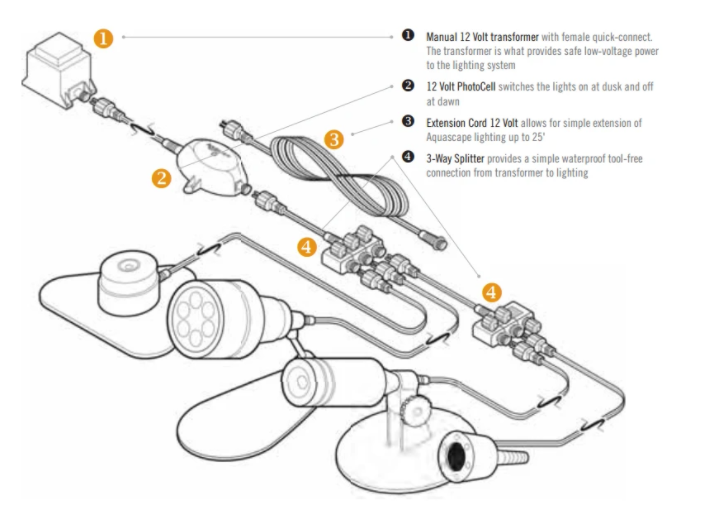 If you have questions about this product, please Email Us