Eliminate and prevent unsightly pond sludge with our easy-to-use sludge fighting water treatments.
1. Pond Sludge Remover Packs: Eliminates pond sludge on rocks, gravel and filtration. The easy-to-use water soluble packs does the sludge directly and make it easy to spot treat.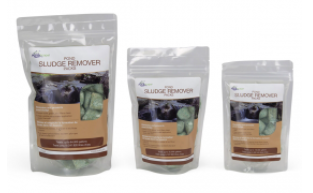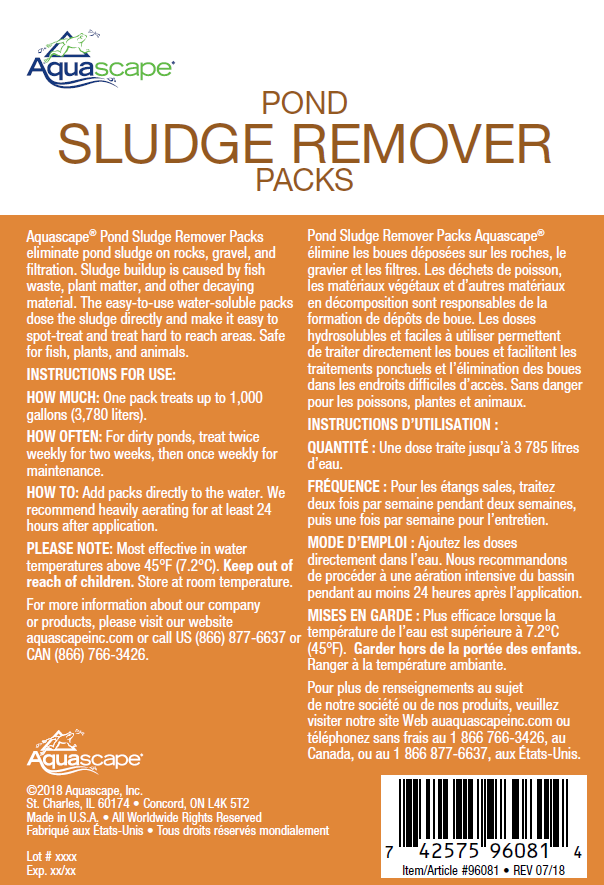 How to use:

1 pack treats up to 1,000 gallons. Add packs directly to the water. We recommend heavily aerating for at least 24 hours after application.

How often:

For dirty ponds, treat twice weekly for 2 weeks, then once weekly for maintenance.

Effects of Freezing:

No effect, thaw & shake before use

Storage Temperature (min-max):
Consequences of Storing Outside Range:

Product and package deterioration

Usage Range (min-max water temperature):
Consequences of Using Outside Range:
2. Sludge & Filter Cleaner: Biological pond and filter cleaner effectively reduces fish waste and decaying organic plant material in ponds.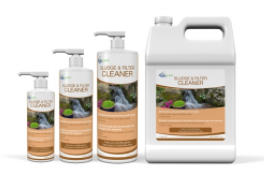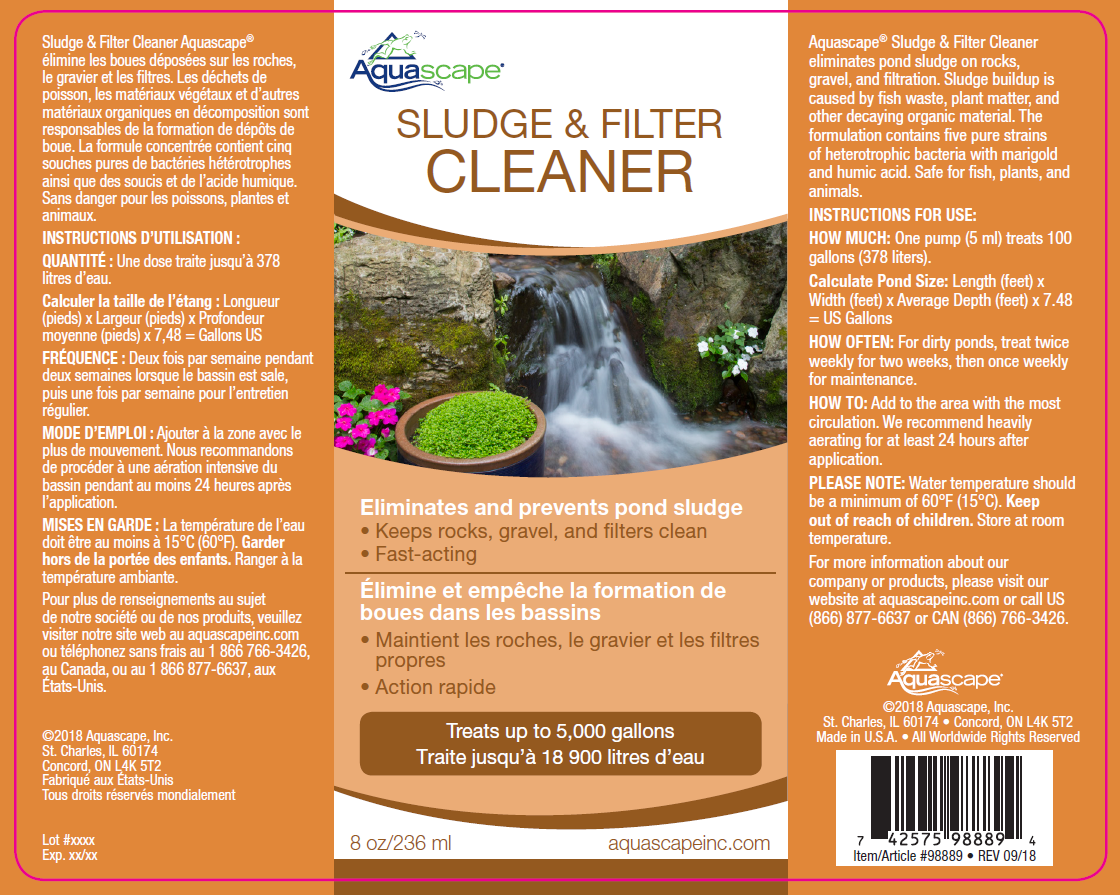 How to use:

1 pump treats 100 gallons. Add to the area with the most circulation. We recommend heavily aerating for at least 24 hours after application.

How often:

For dirty ponds, treat twice weekly for 2 weeks, then once weekly for maintenance.

Effects of Freezing:

Slight reduction, thaw & shake before use

Storage Temperature (min-max):
Consequences of Storing Outside Range:

Product and package deterioration

Usage Range (min-max water temperature):
Consequences of Using Outside Range: